COOPERATION AGREEMENT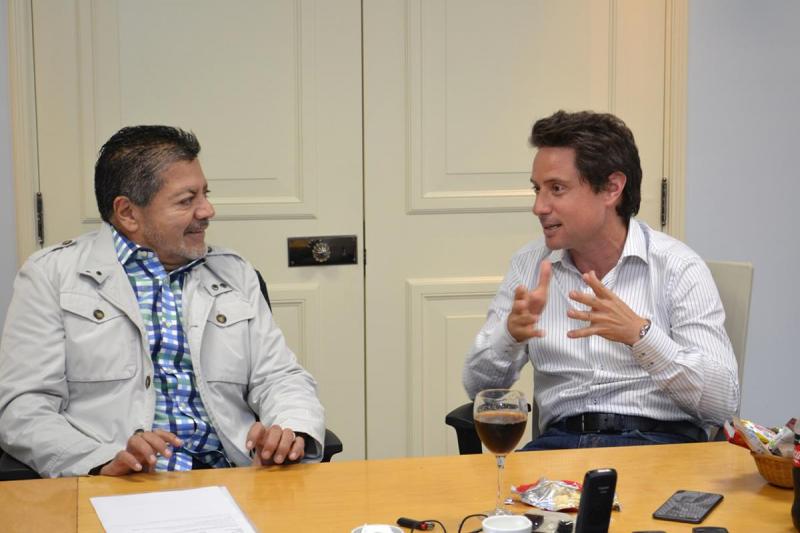 13/11/2017
UOCRA FOUNDATION AND THE GENERAL DIRECTORATE OF EDUCATION AND CULTURE OF BUENOS AIRES PROVINCE
COOPERATION AGREEMENT
Gerardo Martinez, President of UOCRA Foundation and Lic. Gabriel Sánchez Zinny, General Director of Culture and Education of Buenos Aires Province initialled a cooperation agreement between both entities for the purpose of maintaining and strengthening the network of training institutions for the B industry, consisting of 19 professional training centres which belong to our foundation having jurisdiction over the province.
This agreement includes the implementation of a Comprehensive Cooperation Plan to promote vocation and professional training and certification of formal studies of young and adult workers, evaluation and competence certification in addition to cultural themes related to the world of work, equal opportunities and gender mainstreaming.
The Directorate will provide with the organization and the delivery of vocation and training courses for male and female building workers as well as primary and secondary education through UOCRA Network of Training in the province.
Gerardo Martinez claimed that the importance of signing this agreement for the professional training centres of Buenos Aires province is essentially giving sustainability of public policies that Buenos Aires Government carries out and giving the opportunity, in this case, to UOCRA which has the social- assumed responsibility to draw up a plan which is foreseeable for workers in the long term.
The Ministry mentioned, in relation to the implementation of said agreement, that UOCRA  already has a presence of professional training in the province, which through this agreement it is aimed at fostering work which is already being done through UOCRA Foundation led by Gustavo Gándara and it is also aims at expanding this provision all over Buenos Aires province so that, as Gerardo said, more youngsters can have capacity and skills to keep developing themselves in the world of work, which is more competitive and very changing and it constantly requires to keep incorporating new skills.