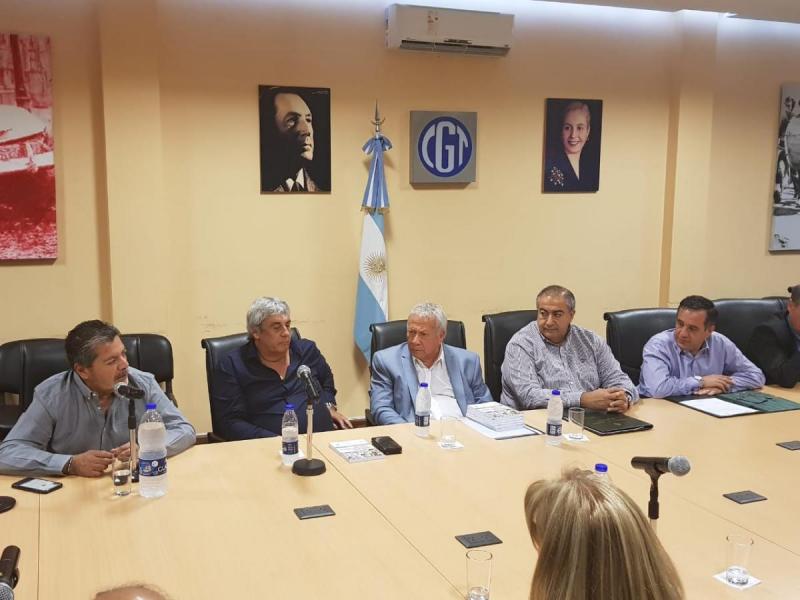 26/11/2018
AGREEMENT BETWEEN CGT RA AND MINISTRY OF EDUCATION OF NATION FOR MULTISECTORAL NATIONAL PROGRAMME OF PERMANENT COMPREHENSIVE TRAINING OF WORKERS
THE FRAMEWORK AGREEMENT WAS SIGNED AT THE HEADQUARTERS OF OUR GENERAL CONFEDERATION OF WORK FOR THE IMPLEMENTATION OF THE MULTISECTORAL NATIONAL PROGRAMME OF COMPREHENSIVE AND PERMANENT TRAINING OF WORKERS WITH THE AIM OF EXPANDING AND STRENGTHENING THE TRAINING OFFER AND DEVELOPING IMPROVEMENT PROCESSES AT PUBLIC PROFESSIONAL TRAINING CENTRES WHICH HAVE AN AGREEMENT WITH TRADE UNION ORGANIZATIONS.
This relevant agreement stemmed from the initiative of the Secretaries of Training along with the CGT RA International Relations providing new tools to professional training in line with public policies arising under the Technical-Professional Education Law according to the demands of the productive apparatus based on the development of new technologies. 
The agreement was signed by Ministry of Education of Argentina, Alejandro Finocchiaro and by CGT General Secretary, Héctor Daer with the presence of members of the Board of Directors: Argentino Geneiro and Gerardo Martínez, who took part in the event that the leaders of Formation of Confederate Trade unions and INET's authorities had participated in.
The Ministry thanked the ";CGT RA's predisposition in helping find ways to the solutions that the educational system poses along with the Future of Work and the Trade Union Organization can contribute their experience for the development of new alternatives for the whole public educational system". 
Héctor Daer emphasized that the CGT will keep supporting these initiatives since training is part of our trade union actions and a concrete answer to the entire group of workers.
Geneiro highlighted the joint work of the trade union team in a strategic area and referential axis of trade unions.
Finally, Gerardo Martínez congratulated the technician teams and highlighted the agreement as another tool in the reconstruction of the social structure for the improvement of opportunities that the professional training offers to society as whole. 
From this agreement on, each trade union organization will submit the proposals to the Ministry according to the detected demands and the institutional strengthening of each of its educational centres.