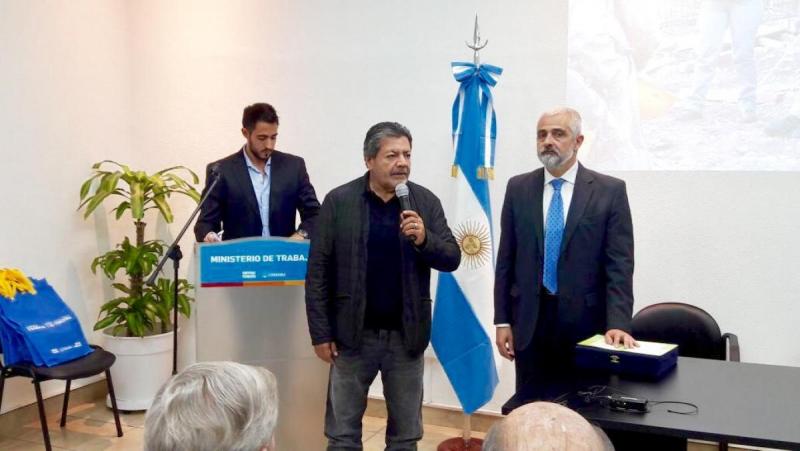 29/8/2017
GERARDO MARTINEZ; UOCRA GENERAL SECRETARY PARTICIPATED OF THE 3OTH ANNIVERSARY FROM CREATION OF QUADRIPARTITE COMMISSION ON HEALTH WORKING CONDITIONS AND ENVIRONMENT (CYMAT)
The Act of Commemoration of the 30th Anniversary from Creation of Quadripartite Commission on Health Working Conditions and Environment (CYMAT) was held at headquarters of the Ministry of Labour of the Province of Córdoba, in the presence of  Minister of Labour of the Province Dr. Omar Hugo Sereno and UOCRA General Secretary Gerardo Martinez. Also General Secretary of UOCRA Córdoba, Nestor Chavarria and officials of local Ministry of Labour, SRT and Córdoba Argentinean Chamber of the Building Industry [CAC], and the IERIC as member entity participated in the meeting.

Authorities weighted the importance of different actions and continuity of the table as the state provincial policy during their speeches.

Diplomas were delivered as reminders to the founding institutions and finally Gerardo Martinez gave a commemorative plaque to Córdoba Ministry of Labour for the 30 years of the Commission.

Gerardo Martinez expressed UOCRA support for the continuity of the activities of the table in order to carry out effective prevention, improve working conditions and the quality of life of building workers.