CONGRESS OF SMES BUILDING COMPANIES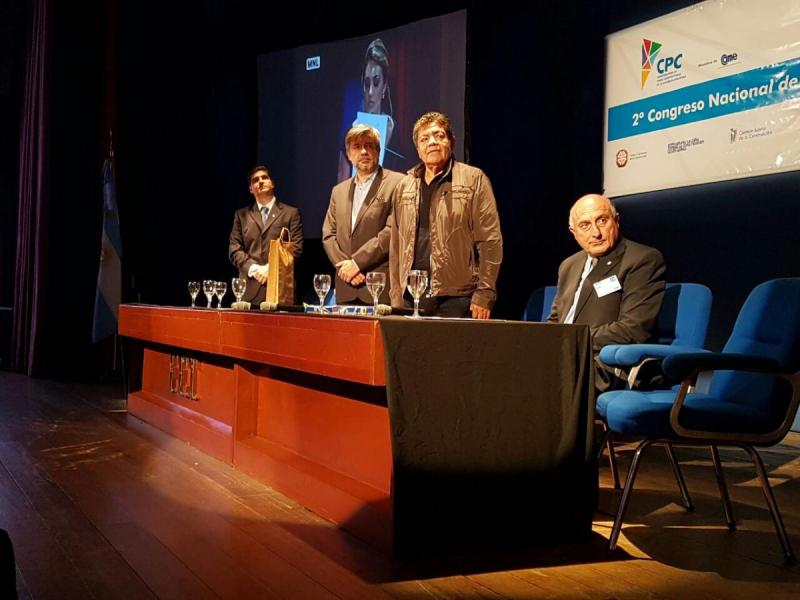 21/11/2016
GERARDO MARTINEZ SPOKE AT THE 2ND NATIONAL CONGRESS OF SMES BUILDING COMPANIES
IN THE PROVINCE OF TUCUMÁN
UOCRA leader, Gerardo Martínez participated as speaker of the 2nd National Congress of SMEs Building Companies held in the Province of Tucumán, organized by the Confederation of SMEs Building Companies of the Republic Argentina (CPC), where also participated President of CPC, Mr. Carlos Villanueva; Minister of Transport of the Nation, Lic William Dietrich; Undersecretary of Public Works of the Ministry of Interior, Public Works and Housing, Lic Ricardo Delgado and Governor of the Province, Dr. Juan Manzur, among other national and provincial officers.
The main theme tackled on this day of discussion and debate, was focused on the importance of SMEs building companies throughout the chain of value of the building industry, its ability to generate intensive labour in the industry and its integration to participate actively in public works and housing programs to be carried out, both by the National and Provincial Governments.
In that regard, Gerardo Martinez stressed in his speech: "It is a reality today that SMEs are the most companies of the sector and also the ones that create the most employment" and he added "from UOCRA we believe that we need strong, competitive and modern companies, so as to be translated into more and best jobs, with workers with decent salaries and working conditions that meet all legal requirements of occupational health and safety.
As regards the greatest insertion of SMEs building companies to carry out public works, Martinez said: "for entrepreneurial vocation and dynamism and its capacity for employment creation, they are ready to take on that challenge efficiently."